College football fans looking to experience the ultimate weekend getaway while cheering on the Wisconsin Badgers and the LSU Tigers during the Carmex Lambeau College Classic should plan a short road trip to Milwaukee.
Beer barons like Captain Frederick Pabst, Frederick Miller and Joseph Schlitz put Milwaukee on the map as a beer-making city but today the city has earned the distinction of being one of the nation's top foodie destinations.
Milwaukee Food & City Tours delivers a wide selection of delicious pre- and post-game food tours for the whole family ranging from craft brewery and cocktail tours to pizza and the ultimate Friday Fish Fry tour.
Looking for things to do in Milwaukee during the Carmex Lambeau College Classic? Plan you own action-packed college football and food weekend before and after the big game with the following tasty tours:
FRIDAY, September 2nd
SATURDAY, September 3rd
GAME DAY – Carmex Lambeau College Classic in Green Bay, WI
SUNDAY, September 4th
Each of these experiences visits 4 – 5 locations for generous samples, history and narrated fun. Before heading out to cheer on either Wisconsin or Louisiana, be sure to reserve your ticket on one of our delicious experiences at www.MilwaukeeFoodTours.com
Or, simply looking to explore Milwaukee's wide range of food and shopping destinations without having to worry about parking or transportation? Hop aboard the Explore Milwaukee Hop On Hop Off Sightseeing Bus. This convenient option runs every Friday, Saturday and Sunday from 10 am – 4 pm with 11 hop on / hop off stops that make visiting Milwaukee's major attractions and neighborhoods a breeze. Complete route map and details are available at www.MilwaukeeCityTours.com – purchase tickets in advance or buy day-of as you enter the bus as any of the noted 11 locations.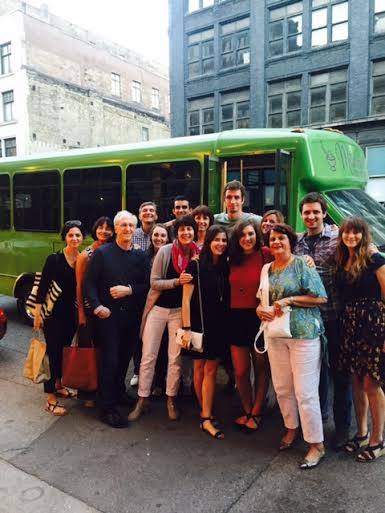 In addition to incredible food, beer, and football, Milwaukee offers a wide range of events and activities for the whole family.
If LSU mascot Mike the Tiger or UW-Madison mascot Bucky Badger are in town, they may want to have a family reunion at the Milwaukee County Zoo, check out the music at the 2016 Milwaukee Rally at the Harley-Davidson Museum, or take a bike ride along the beautiful lakefront area. Or, other things to do in Milwaukee this weekend include:
• Grab a beer and tour at Lakefront Brewery
• Attend the 2016 Harley-Davidson Milwaukee Rally, including the Big Gig BBQ
• Explore the Streets of Old Milwaukee at the Milwaukee Public Museum