We were sentimental last week when we learned that Peter Sciortino's Bakery would be remodeling their location as it has remained the same since our childhood, but were more than impressed when we got a sneak peek this week.
Prior to remodeling, Peter Sciortino's Bakery was known for their blue arches
Kudos to Joe, Luigi and Maria for remodeling their entire bakery in just ONE WEEK. They worked 'round the clock to complete nearly the entire project on their own. For frequent customers, you will be happy to know that the Vella's continue to pay homage to the founders, Peter & Grace Sciortino, with their portrait overlooking the store. Most everything else is new including ceiling with handpainted tiled, subway tiled walls, tiled floors, new light fixtures, and more authentic bread display. One of the newest additions to the space is a sit-down bar allowing you to gaze at the eclectic Historic Brady Street neighborhood – in case you can't wait to go home to enjoy your Milwaukee Italian cookies!
Remodeled in just one week, Peter Sciortino's Bakery continues to be one of Milwaukee's premier historic bakeries since 1947.
Their space may be new, but their Italian cookies and cannoli remain unchanged. We look forward to continued weekly visits on with our many tour attendees! Join our Brady Street Tour or our Christmas Around Milwaukee Bakery Bus to delve into these delicious treats with us during a guided tour of Milwaukee.
TELL US: What's your favorite Italian cookie that you always look forward to buying there???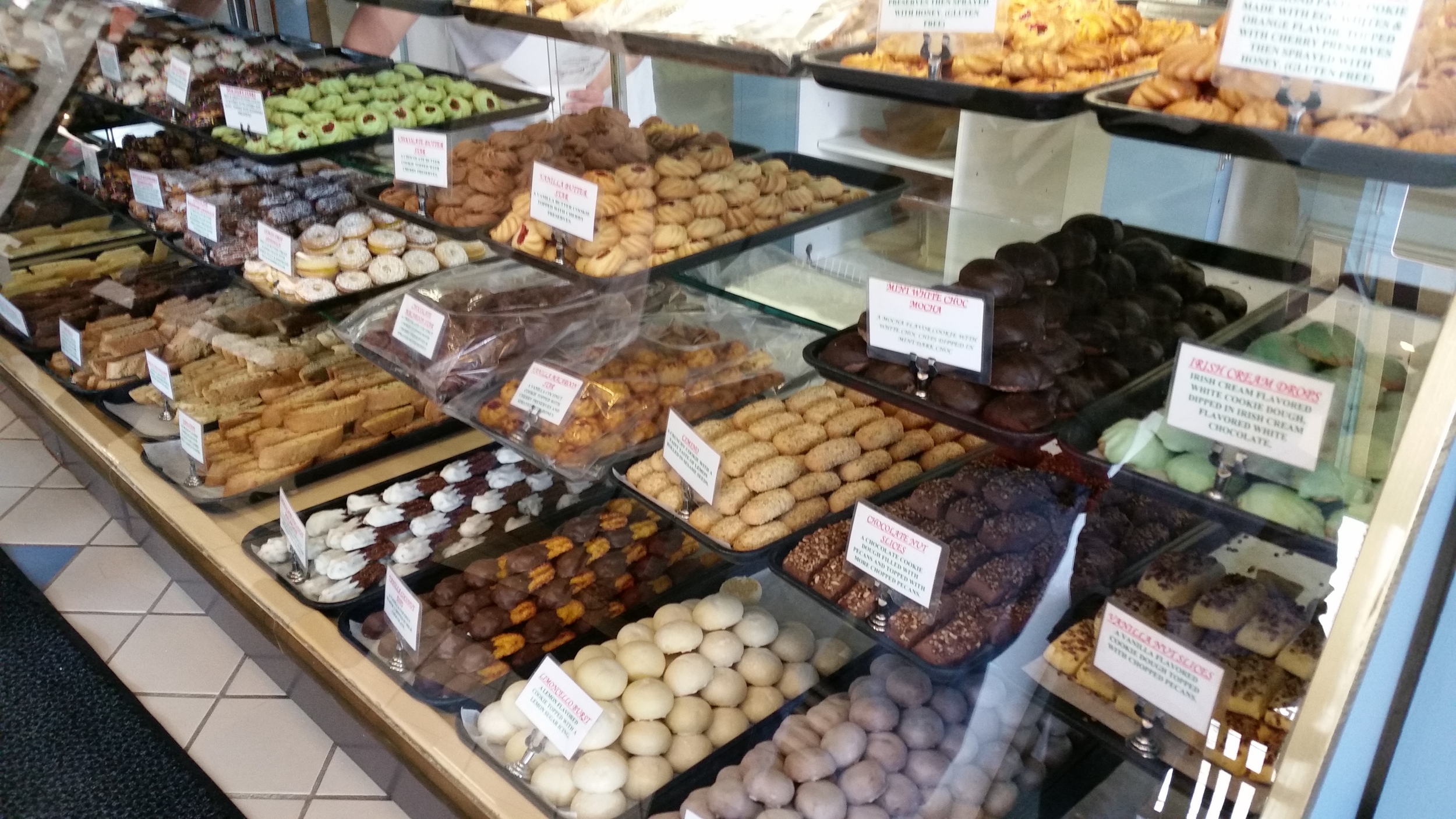 As always, a wide selection of delicious Italian treats await customers at Peter Sciortino's Bakery